ENSIGHT PHARMACEUTICALS, INC. PRODUCTS
DRY EYE THERAPIES
New & Innovative Self Preserving Veterinary Grade Artificial Tears Range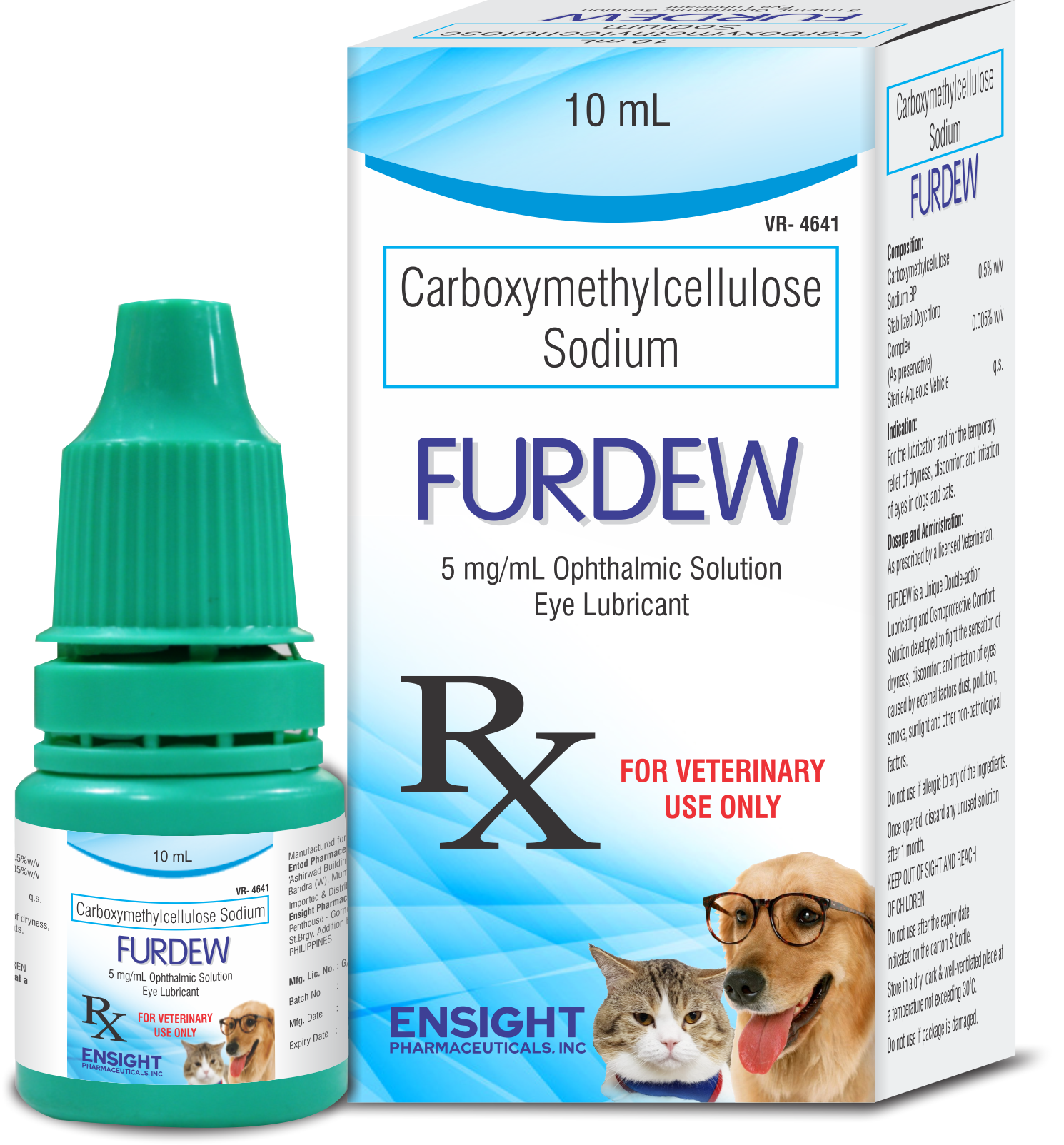 FURDEW EYE DROPS: Available in 10 ml packing
Carboxymethylcellulose Sodium 0.5% – Eye Dryness, discomfort, removal of dust, debris
Eye Care for your Furry Friend!!!
Unique Double-Action Lubricating and Osmoprotective Comfort Solution for your beloved pet. The Highest Grade Ocular Lubricant is developed to fight the sensation of dryness, discomfort and irritation of eyes caused by dust,pollen, smoke etc.
ENVEMOX EYE DROPS: Available in 5 ml packing
Moxifloxacin 0.5% – Ocular Infections, Bacterial Conjunctivitis
A sterile solution for topical ophthalmic use in cats & dogs to treat the infections of the eye, including bacterial conjunctivitis. The unique technology allows to maintain neutral pH. Hence no irritation to the eyes and better outcomes.