EyeKon is an American company with over 30 years experience as a manufacturer of specialized eye medical devices. They create quality Intra-occular lenses and HPMC products which are used for cataract surgeries. All of these are manufactured in the US.
In 2011, Ensight invested on EyeKon, with a vision of expanding the market by providing a competitive alternative to limited options back then. Quality products and effective sales and marketing strategies truly enabled doctors and partners serve and support more of their patients than they could before.
Our partnership with ENTOD has truly been one of success, transparency and growth. We have gone beyond supporting their entry into the Philippine market in 2011, when Ensight began to work on documentation, permits and other legal requirements.
Once sales and marketing were formally launched, Ensight immediately exceeded ENTOD's expectations, prompting an exchange of knowledge, skills, strategies, insights and experience which has also enabled ENTOD to grow their other markets. This then led to an increased partnership through ENTOD Research Cell UK, a wholly owned ENTOD Subsidiary.
Today, we have 5 high-performing products in the market and are developing more quality and affordable pharmaceutical items. ENTOD's commitment to developing breakthrough Eye, Ear, Nose and Throat medical products, and Ensight's overall effectivity in the Philippine market has positioned both as key players and emerging leaders.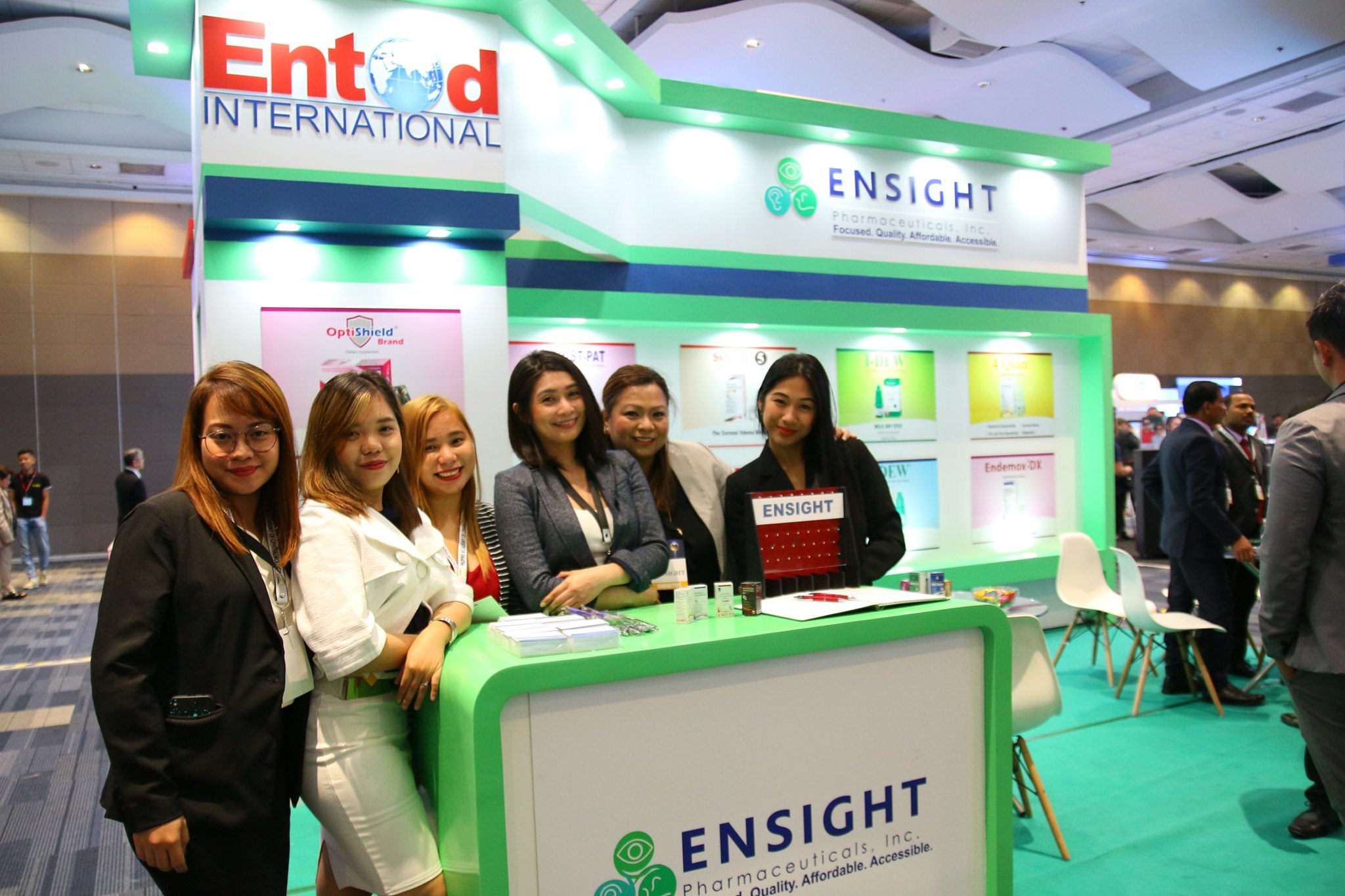 2019 PAO CONVENTION
The 4th attendance of Ensight in the PAO Annual Conference held last Dec 5-8, 2019 has helped Ensight expand. It was held at the SMX Convention Center in the Mall of Asia, Pasay City, Metro Manila.
This annual event allows Ensight to maintain and scout for more relationships for their network. Engaging with different doctors, Ensight showcases their current latest products to boost their presence.
This monumental achievement is due, in large part, to the collective effort of the entire team.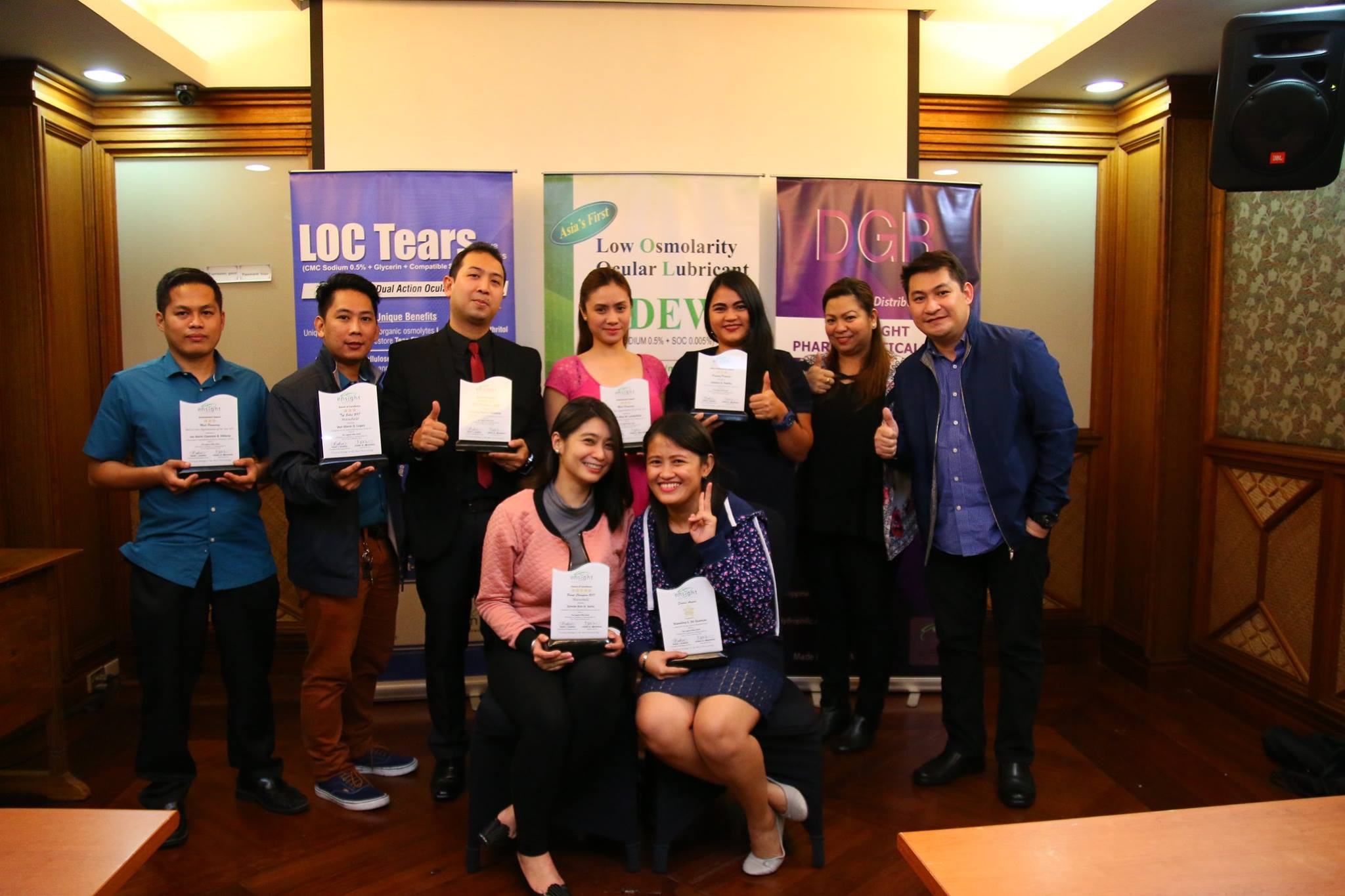 2018 Strategic Planning : People Empowerment at its finest.
The employees were front and center this year as they were given free rein on how to achieve their annual targets. Each one developed their own specific sales and marketing plans based on market, location and their knowledge of their customers. This exercise encouraged creativity and knowledge sharing between colleagues, solidifying our geographically diverse teams.
The annual planning session was held at the Legend Villas in Pioneer, Mandaluyong, from January 29 to February 2, 2018. All sales and marketing team members from the country were in attendance, together with the newly launched Corporate Support team, which were formerly HR, Accounting and Regulatory.
Integrity, behaviour and ethics were reinforced with the presentation of the updated mission, vision, values and code of conduct. Processes were reviewed to ensure compliance, thus giving ownership of the company's transparency and compliance to local and international regulations to all employees.
The week long planning and team activities ended with the Ensight team looking forward believing that "wonderful things are about to happen", especially to those who work hard, and work with their hearts.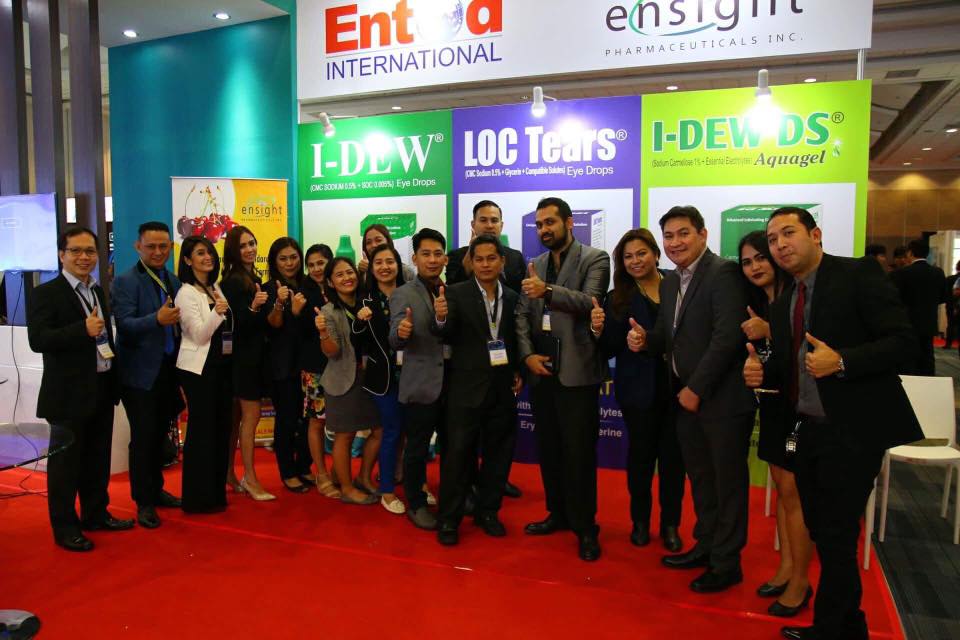 Ensight : Emerging as a key partner at the 2017 Philippine Academy of Opthalmology Annual Conference
December 2017 was Ensight's third participation in the Philippine Academy of Opthalmology Annual Conference. This was held at the SMX Convention Center in the Mall of Asia, Pasay City, Metro Manila.
This gave the Ensight team an opportunity to expand its network and current relationships. The leadership and management team showcased their products in a bid to expand further through key collaborations with PAO members.
Ensight closed the week strong with new partners in key rural areas, a stronger brand name, and a reputation as a key player and emerging leader in the industry.