ENSIGHT PHARMACEUTICALS, INC. PRODUCTS
DRY EYE THERAPIES
New & Innovative Self Preserving Medical Grade Artificial Tears Range
OXYDEW™ Buffer System
I- DEW EYE DROPS: Available in 5ml and 10 ml packing
Carboxymethylcellulose Sodium 0.5% – Mild Dryness
Asia's first Low Osmolarity Lubricant developed to fight the sensation of mild dryness, discomfort and irritation of eyes caused by external factors like prolonged exposure to computer/LED screens, air-conditioning, dust, pollution, smoke and sunlight.
The ingredients used in I-Dew are all rigorously tested for safety and biocompatibility, so they don't cause any allergic reactions in the eye. All chemical parameters such as the pH, isotonicity, osmolarity and viscosity have been carefully optimised.
I-Dew has a unique buffer system free from any harmful preservatives that keeps the drops sterile throughout the shelf-life of the product. This makes I-Dew one of the safest options that helps to keep the surface of the eye healthy and hydrated.
LOC TEARS EYE DROPS: Available in 10 ml packing
Carmellose Sodium 0.5%, Glycerol, L-Carnitine & Erythritol- Mild to Moderate Dryness
The Premium Dual Action lubricating and Osmoprotective formulation enriched with organic osmolytes L-Carnitine and eryhtritol that restores the Tear-Film Osmolarity. The Highest Grade Ocular Lubricants uniquely blended to offer superior comfort and longer lasting lubrication.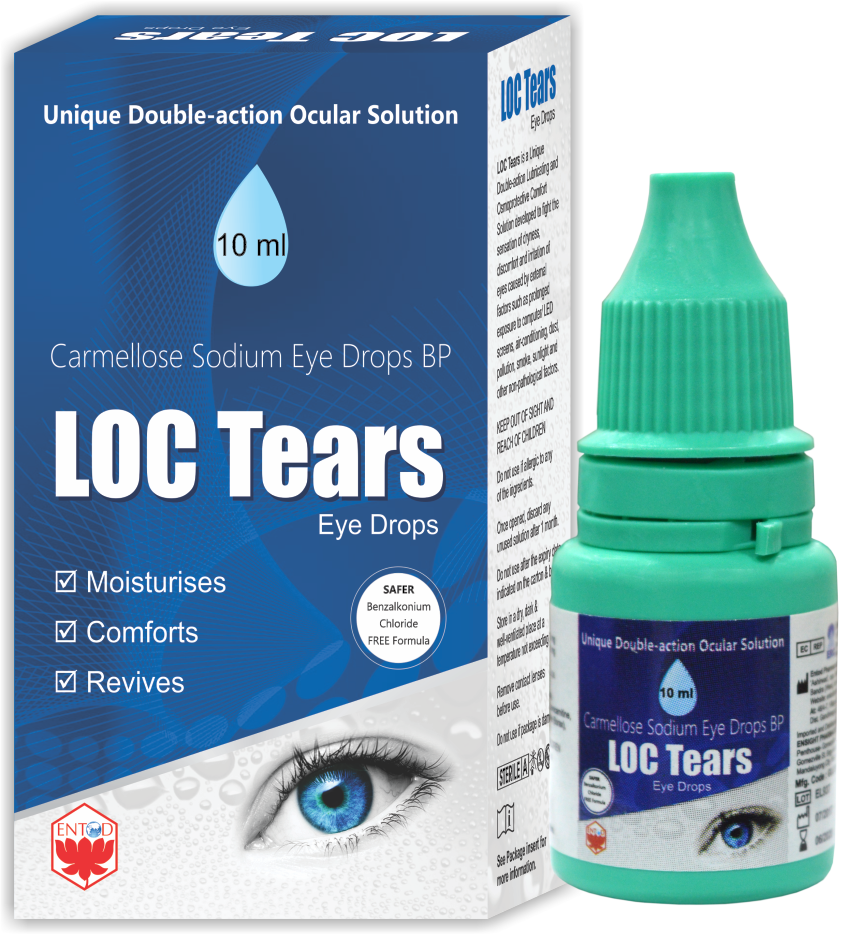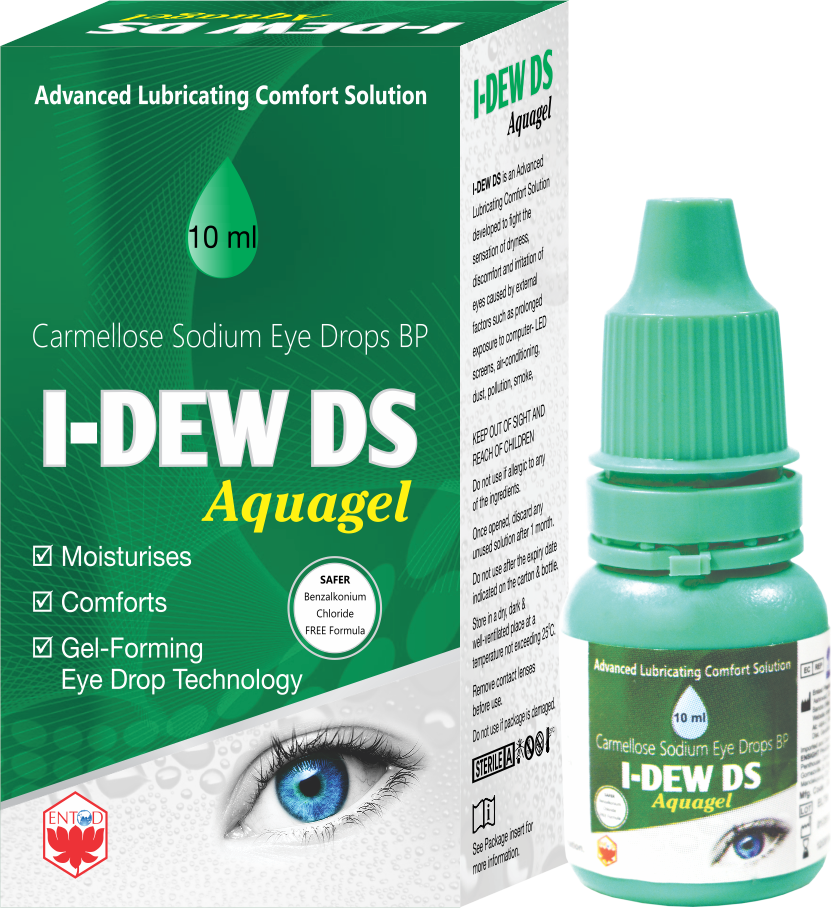 I-DEW DS AQUAGEL: Available in 10 ml packing
Carmellose Sodium 1% with Essential Electrolytes- Moderate to Severe Dryness
An ocular lubricant infused with essential electrolytes that provides Nutrition and Nourishment to the ocular surface.
I-DEW DS Aquagel is formulated with the OXYDEW™ buffer system which allows the eye drops to behave like low viscosity gel.
When the eye drop is instilled on the ocular surface the OXYDEW™ buffer system forms crosslinks with the polymeric ocular lubricant and forms low viscosity Gel. Thus I-DEW DS Aquagel offers the advantages to relieve dry eyes for longer period of time due to its LONGER RETENTION TIME onto the eye surface.
THEO TEARS EYE DROPS: Available in 10 ml packing
Trehalose, Sodium Hyaluronate 0.18% & Essential Electrolytes- Moderate to Severe Dry Eyes, Post-LASIK and Post-Operative recovery
An advanced blend of naturally occurring Osmoprotectants & Lubricants that protects and hydrates the ocular surface. The higher strength Sodium Hyaluronate offers rapid corneal re-epithelialization and the Trehalose restores the osmotic balance of the ocular surface. The combination offers instant symptomatic relief from the dry eyes.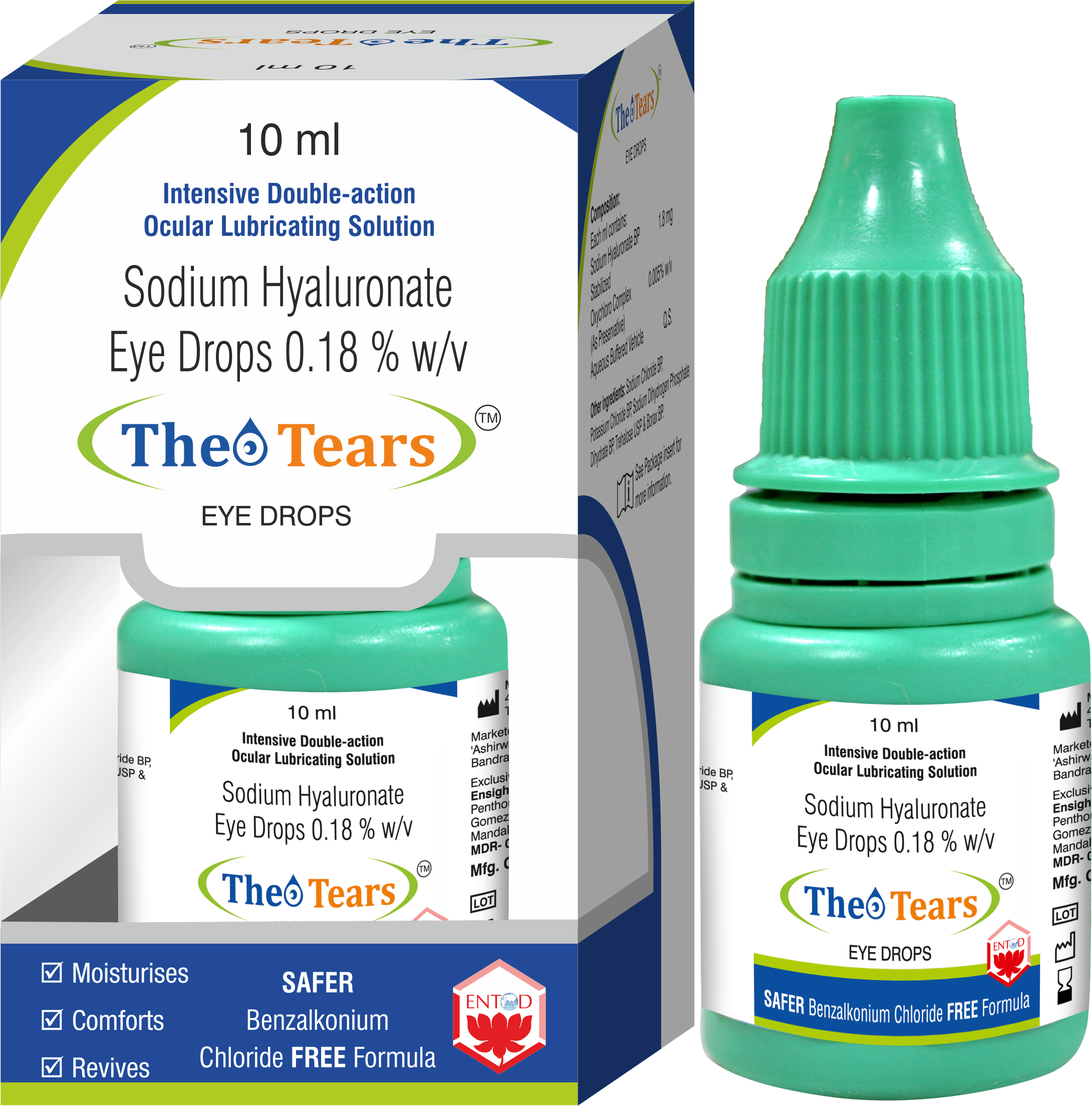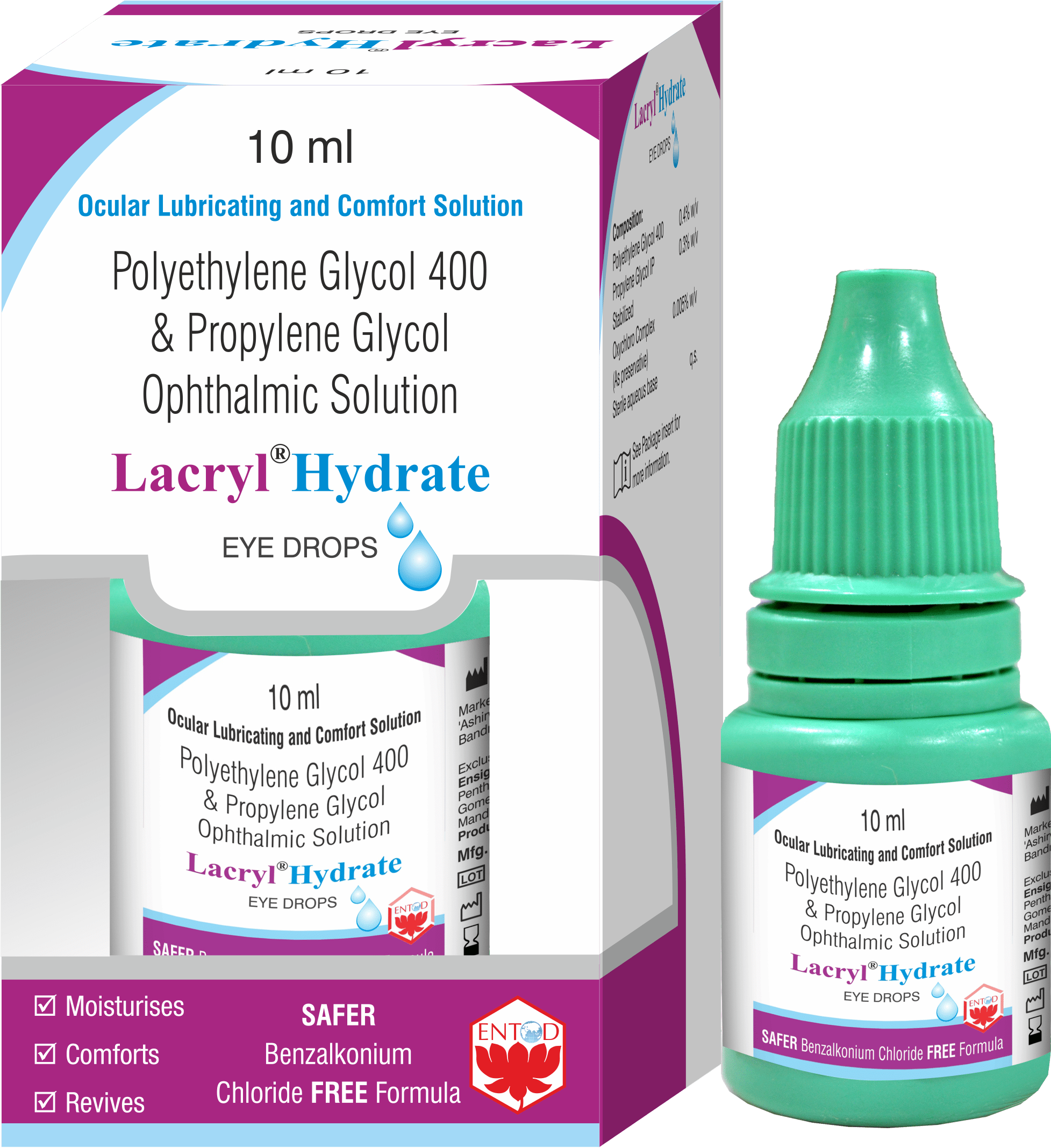 LACRYL HYDRATE EYE DROPS: Available in 10 ml packing
Polyethylene Glycol 400 & Propylene Glycol- Post-LASIK, Post-Operative, Digital Eye Strain and Moderate to Severe Dry Eyes
The Ultimate Combination in Post-Operative Lubrication. Propylene Glycol and Polyethylene Glycol allows longer retention on the ocular surface, provides enhanced ocular surface protection and increases the Tear Film Breakup Time.
OPTISHIELD GEL CAPSULES: Available in 10 Capsules in a strip
Alpha Lipoic Acid, Cyanocobalamin, Chromium Picolinate & Zinc- ARMD, Diabetic Retinopathy
The supplementation designed to perfection by Highly-Advanced Soft Gelatin Manufacturing technology.
Natural powerful antioxidant combination to shield the vision loss in Diabetic patients.
Available in easy to swallow capsule size which is easily accepted by the geriatric patients.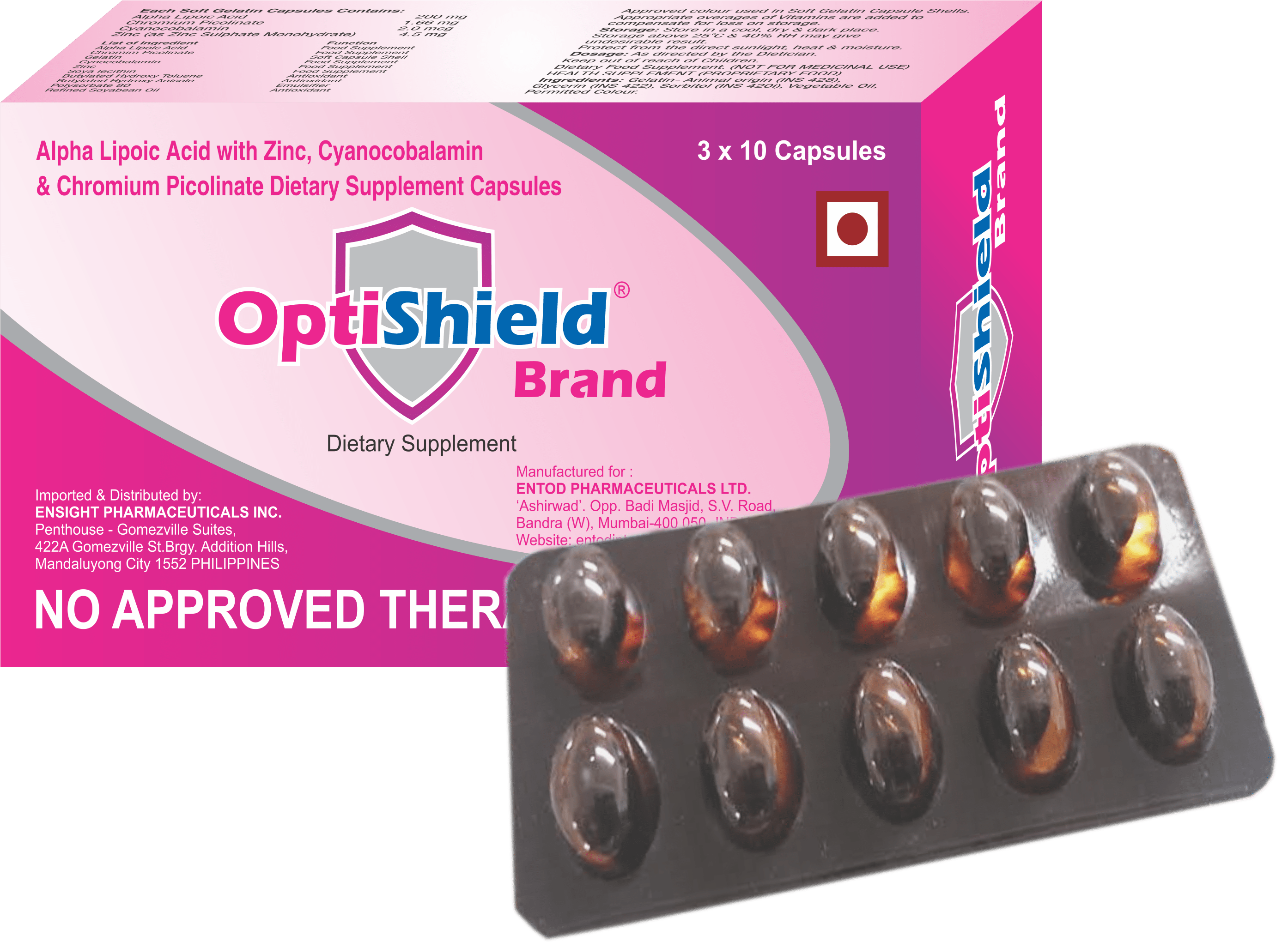 SOLINE-5 EYE DROPS: Available in 10 ml packing
Sodium Chloride 5% – Relieves Corneal Edema
A hypertonic (higher concentration) solution of Sodium Chloride 5%. On instilling the eye drops into the eye, the hypertonic solution exerts an osmotic gradient. As a result, the water is drawn from the stroma to the tears and hence the edema is suppressed.
CATAGON EYE DROPS: Available in 10 ml packing
Potassium Iodide 3.3 % , Calcium Chloride Dihydrate 1% – Prevention of Lenticular Opacity
Potassium Iodide reduces the corneal edema and prevents corneal damage from secondary edema.
It is used in prevention of lenticular opacity pre-operatively and for the prevention of Posterior Capsular Opacity, post operatively in patients with cataract.
It allows cataract surgery to postponed in in high risk surgery patients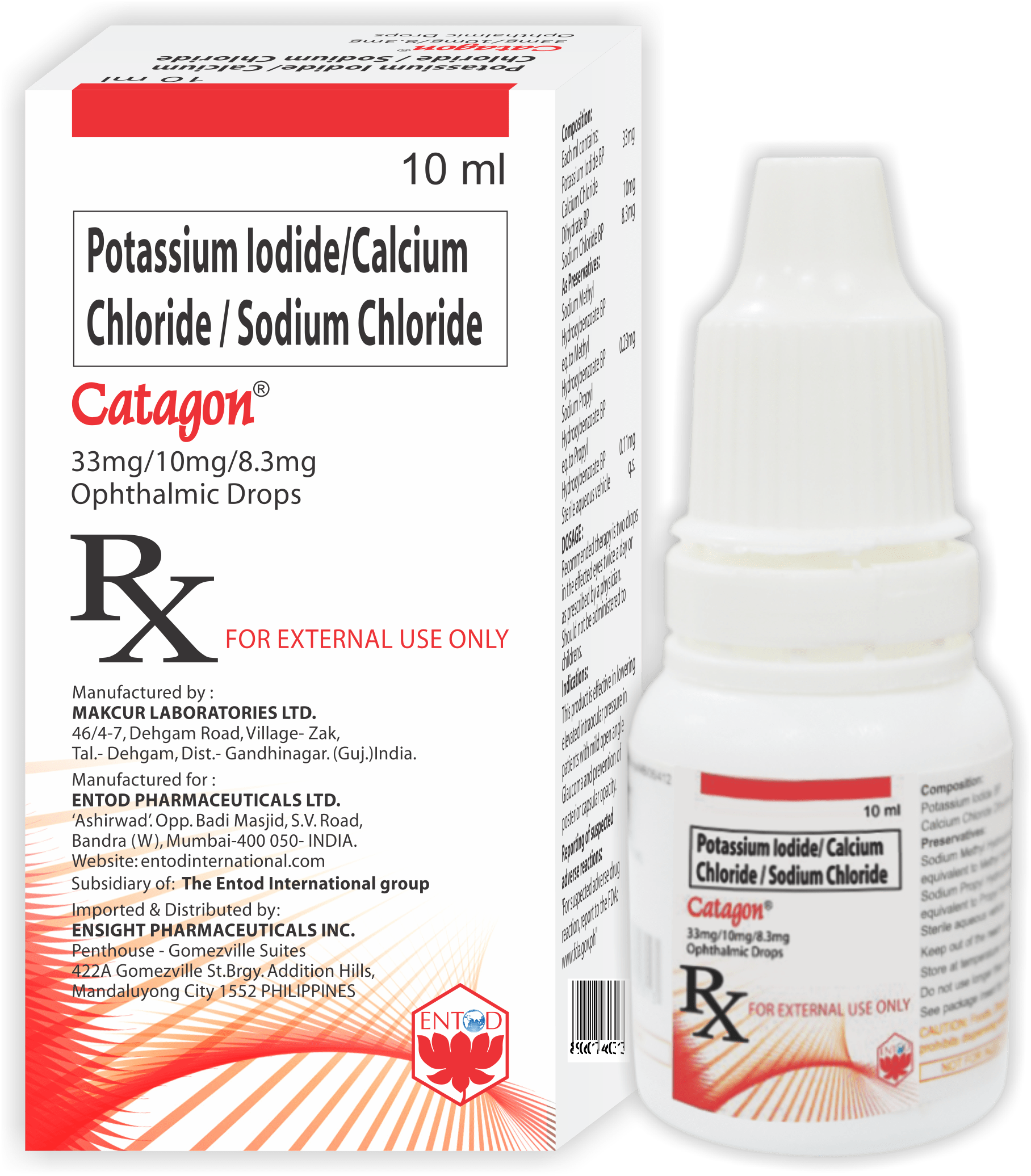 4 QUIN: Available in 5 ml packing
Moxifloxacin Ophthalmic Solution 0.5% – Bacterial Conjunctivitis, Corneal Ulcers, Pre & Post-Operatively, Blepharitis
The only Moxifloxacin with UK developed Dynamic Buffer Technology.
Allows to maintain neutral pH. Hence no irritation to the eyes and better patient compliance.
ENDEMOX DX EYE DROPS: Available in 5 ml packing
Moxifloxacin Ophthalmic Solution 0.5%, Dexamethasone 0.1% – Post-Operative conditions, ocular infections and inflammation
Powered with Particulate-Free Suspension Technology (4GOS Platform) which improves corneal penetration, enhances bioavailability with minimal irritation and hence improves patient compliance.
It also offers pH and osmolarity controlled to US standards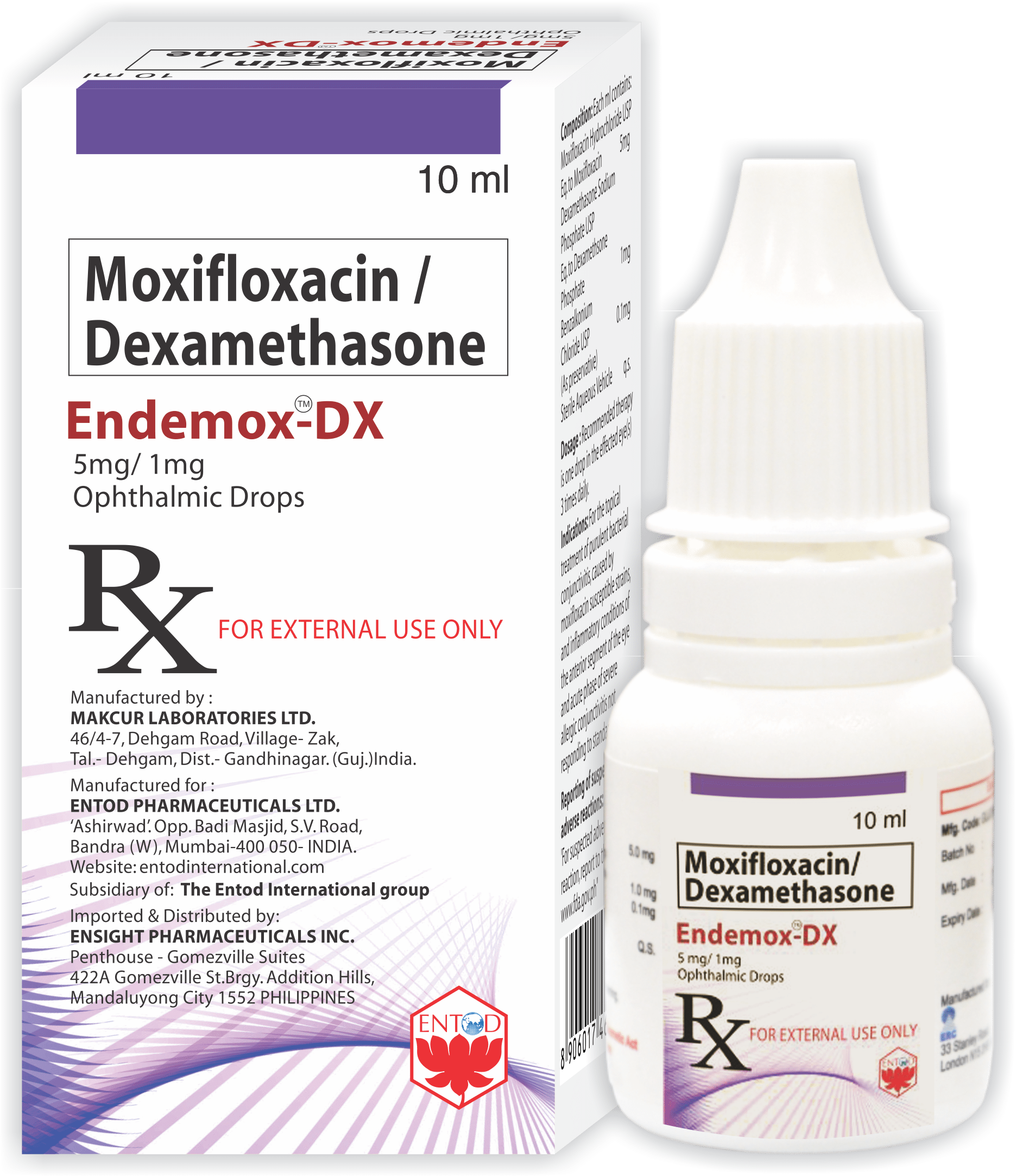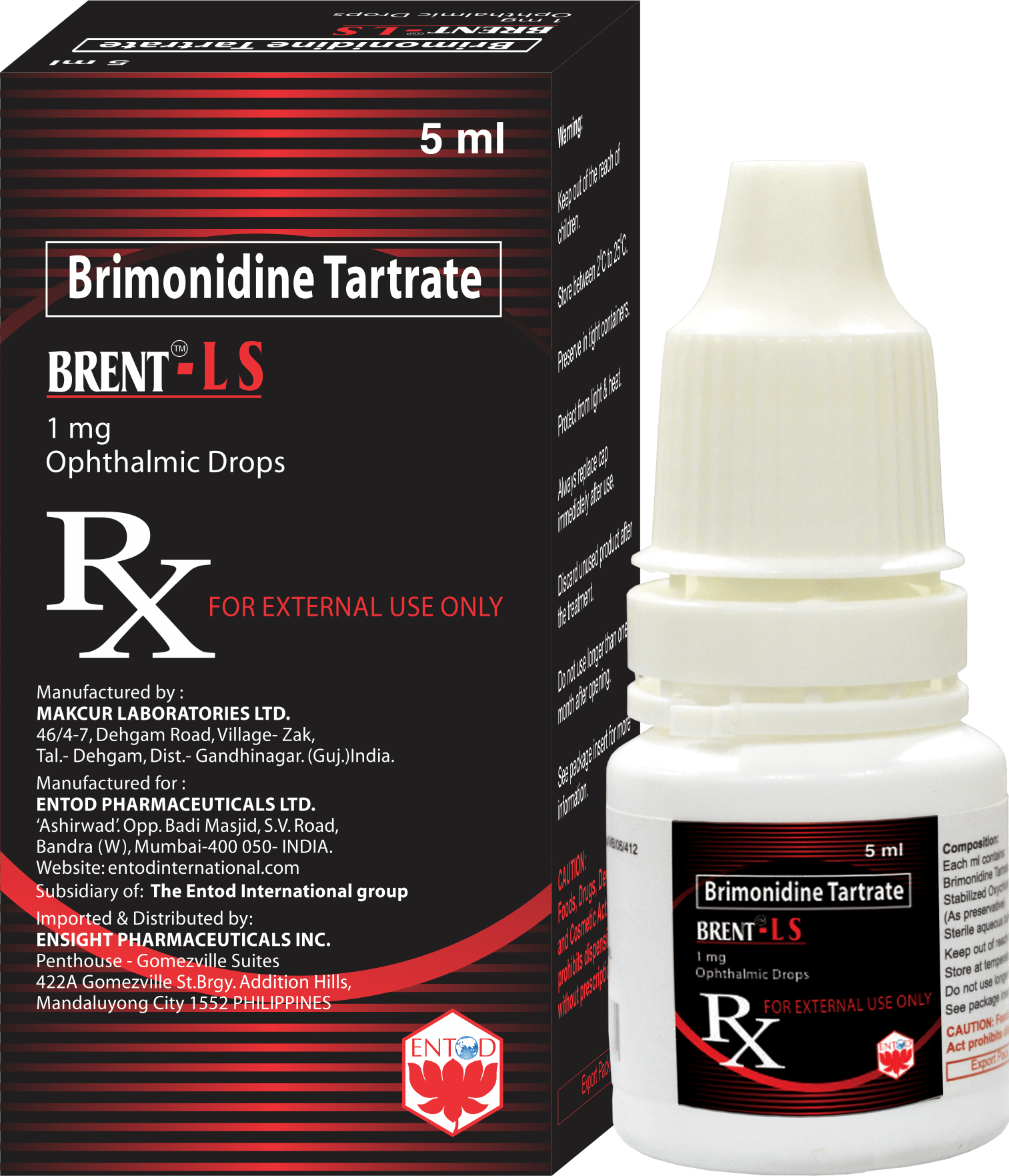 BRENT- LS OPHTHALMIC EYE DROPS: Available in 5 ml packing
Brimonidine Tartrate 0.1% – Ocular Hypertension, Open angle Glaucoma
Brimonidine tartrate ophthalmic solution 0.1%  is an alpha-adrenergic receptor agonist indicated for the reduction of elevated intraocular pressure (IOP) in patients with open-angle glaucoma or ocular hypertension
Brimonidine tartrate provides IOP reduction ranging from 4 mmHg – 5.5 mmHg (18-20%) from baseline.
DGR Hydrophilic Acrylic Intraocular Lens
Our hydrophilic acrylic lenses have unique advantages including:
No vacuoles or glistening, does not stick to instruments, and is similar in many ways to the natural crystalline lens. The aqueous humor permeates the lens much like the natural lens. The hydrophilic material has a good history of biocompatibility, and with a strong matrix exhibits excellent folding and unfolding characteristics.
Our DGR foldable lenses are made from our unique patented copolymer of hydrophilic and hydrophobic monomers. DGR's advanced square edge design allows for the reduction of posterior capsular opacification by creating an obstruction that is not easily by-passed.
All Hydrophilic lenses are co-aspheric.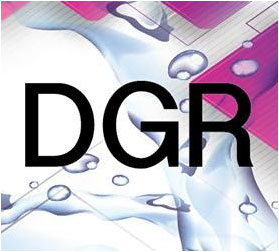 ENSIGHT PHARMACEUTICALS, INC. SERVICES
We offer mutually beneficial partnership services
Distribution
We can get your products where they need to be and ensure maximum coverage within the Philippines.
Sales & Marketing
We have a skilled team with different expertise that can add an edge to your sales and marketing. Creating markets instead of competing
Regulatory & Licensing Services
We have the expertise to navigate through complex policies, regulations, requirements in entering the Philippine market.
Need More?
Don't let these boxes limit you. There is always more on the table. Just let us know what you want and need.